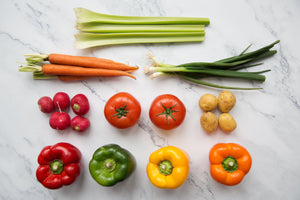 Welcome discount -10% discount on all Balanu products
Use the 10% discount code on your purchase of 100 EUR or more, at the end of your shopping.Your discount code: BALANU10You can apply your discount code by entering it in the "Apply discount code" field at checkout.**This promotion is only applied once per user. It cannot be combined with any other promotion.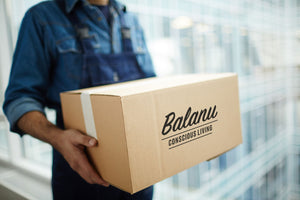 Free shipping with a purchase value of €100 or more
You can benefit from our "Free shipping" promotion, which we automatically apply to your shopping cart if you have a purchase value of 100 EUR or more in your shopping cart.
Membership and Actions - Frequently Asked Questions
How to become a member?
On the main page, press "Log in" (top right). If you are already a member, enter your email address and password and then click on "Log in" or open an account by clicking on "Create new account".You will then receive the message "Your membership has been successfully created". You will be informed about promotions, discounts, special offers and many other benefits. After confirming the "confirmation message" email, you can continue shopping.
Was sind die Vorteile der Balanu-Mitgliedschaft?
When you become a member of Balanu, you can benefit from many advantages. You will be the first to know about offers and innovations. Promotions, discounts and much more for the products you are interested in. You can see the promotions offered only to you in your account. You can win gift vouchers to shop at your convenience and easily get the products you need. You can track and view your orders and transactions made in My Account. You can easily adjust your account settings, e.g. update your membership details, change your password and address. You can contact our customer service at any time with any questions, suggestions or complaints.
Wo kann ich den Aktionscode verwenden?
You can enter the promotion code in the "Discount code" field located in the last order item of your shopping cart. Check the validity of the promotion and the accuracy of your promotion code. The status of your promotional code or the associated error message will be displayed after the code has been used. If you still think there is a problem with the code you used, please contact us.
Ich habe Probleme beim Einloggen
If you do not remember the username or password for your account, you can retrieve your login details from your registered email address by clicking on the Forgot Password section. Enter your registered email address and click Submit, then a link will be sent to your email address to reset your password.
I'm Getting Notified for an Order That Doesn't Own Me
If you receive an e-mail and / or SMS notification of an order that does not belong to you, you can contact us.
How do I get access to the membership information?
You can access your membership information via the step "My account - My settings - My membership information".
Wie kann ich meine Mitgliedschaft kündigen?
Cancellation of membership is at the request of the membership holder and with their consent. Please contact us for further information. A cancelled membership cannot be reactivated. You can create a new membership.